Hand Sanitizer
When You Can't #WashYourHands


When you can't wash your hands, choose alcohol-based hand sanitizer as a convenient alternative for cleaning your hands. Perfect for use when you're on-the-go, choose a hand sanitizer that is at least 60% alcohol. Multiple sizes available — ask your Safeguard Advisor for details.

Most Popular Hand Sanitizer
Individual Use
Protect the health of your employees and customers while promoting your brand with individually sized hand sanitizers
The small, compact size makes it easy to carry on-the-go
From travel-sized bottles to individual packs, Safeguard offers hand sanitizer in many shapes and sizes
Bottles can be customized with your logo or a stock imprint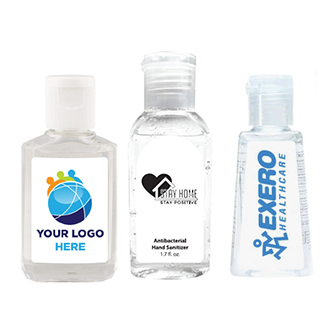 Select to View Image
Travel-sized Bottles
Clip-on Bottles
Individual Packets
Public Use
Promote a clean and safe workplace with pump-top hand sanitizer bottles
Pump-top bottles are great for reception desks, school classrooms, retail checkouts or any high-traffic area of your business
Gallon-sized bottles are ideal for refilling your hand sanitizing stations
Safeguard offers hand sanitizer in many shapes and sizes, customized to fit your business's needs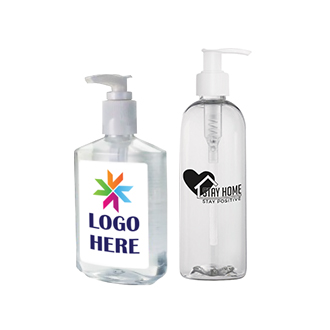 Select to View Image
Pump-top Bottles
Gallon-sized Bottles
Dispensers
Encourage proper hygiene habits by using hand sanitizer dispensers around your business
Ideal for offices, warehouses, retail stores, restaurants, schools, and any place with public gatherings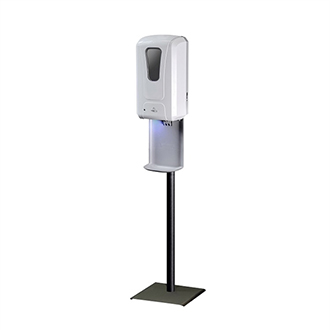 Select to View Image
Hand Sanitizer Stands
Wall Mount Dispensers
Tabletop Dispensers
Dispenser Refills
*Some products and services may have limited availability and may not look like the images shown on this website. Contact your Safeguard Advisor for more information regarding pricing and availability.