Emailable Checks
Go ahead, extend your stay another day. Explore new places that take your breath away. Let everything go and let yourself play.
Find more time for the things you enjoy with Safeguard eChecks. Here's how they work: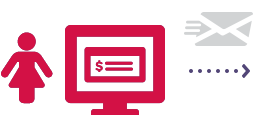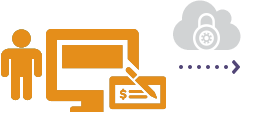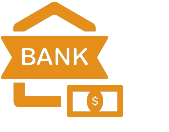 Connect
Sender links bank account to platform and enters payments into the secure Safeguard eChecks application.
Send
Digitally send payments and remittance information to recipients via email.
Receive
Recipient notified of payment, reviews remittance information and chooses deposit method of choice.
Why eChecks will make your day?
Because they:
Can be sent instantly to anyone with an email address
Work with your existing checking account
Are compatible with your current accounting software
Come with patented fraud prevention built right in
Can save you $1 or more per check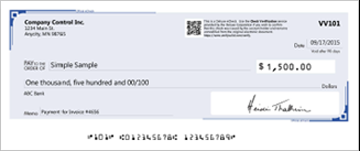 Find more time for fun. eChecks has got this.
Electronic Delivery
eChecks are sent, via secure link, directly to a recipient's email inbox, ready for immediate use.

Time Savings
In addition to saving on paper and postage, you'll cut down on the time you spend writing, approving and sending physical checks.

Safe & Secure
Most check fraud occurs during delivery, but Safeguard eChecks are never actually in transit.

New way to pay
You don't need a new account — you'll draw from your existing checking account along with your current checks.
Simplify payments & create more time to enjoy special moments. Try Safeguard eChecks today.