Home
» Safeguard Virtual Showroom
Safeguard Virtual Showroom
Welcome to the Safeguard Experience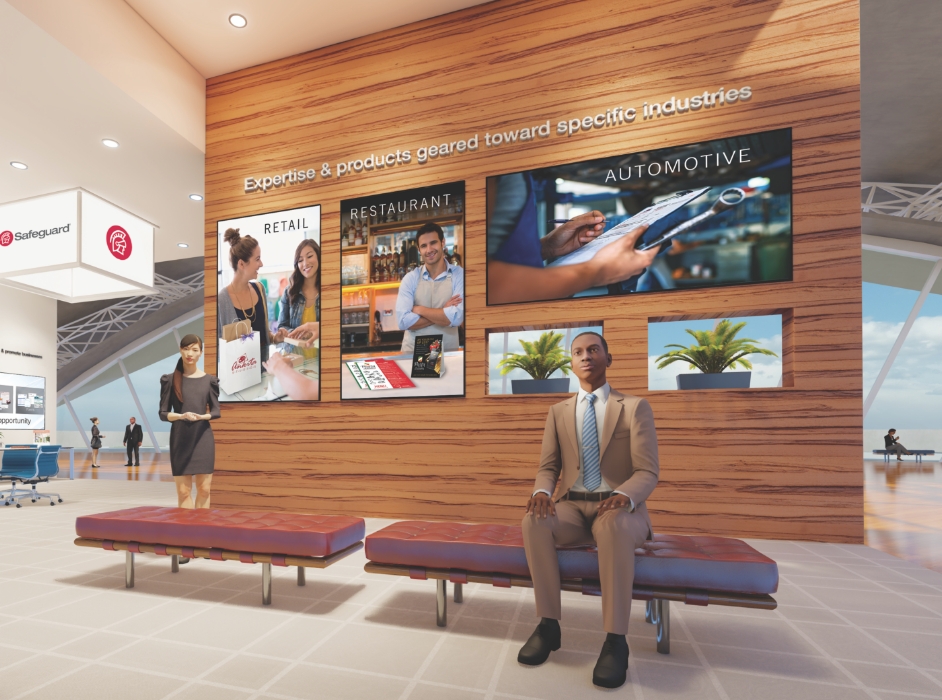 See it. Feel it. Live it.
When inspiration and discovery meet, you win. Immerse yourself in the all-new Safeguard Experience today and you'll come away inspired and informed on ways to sell more while further enhancing relationships with customers.
Inside the virtual showroom you can look for:
Videos featuring content that can help you grow your business
Must-have products & services
Special offers only found in the showroom
Come back often. We're always adding helpful new content!
It's pretty cool, right? Now let's put what you learned and watched in the virtual showcase into action. Your Advisor is ready to offer advice and ideas to help you reach your goals, operate efficiently and stand out from the competition.