Quarter 4, 2020
What is online reputation management?

Positive reviews make 73% of consumers trust a local business more. Do you know what people are saying about your business? You have a reputation that lives in the mind of every person that has come in contact with your business. And where do most consumers go to research and make purchase decisions? You got it-online! We've all heard it a thousand times, you get one chance to make a first impression and that stands true whether someone is reading a positive review about your business or a negative one, especially in these uncertain times.
If online reputation management isn't a part of your digital strategy, it's never too late to get started.
If you need help managing your business's online reviews, Safeguard's online directory listing management service, OneList Plus40+Reviews, provides access to a do-it-yourself dashboard to view and manage reviews. Contact your Safeguard Advisor to sign up today.
Create Holiday emails that dazzle your readers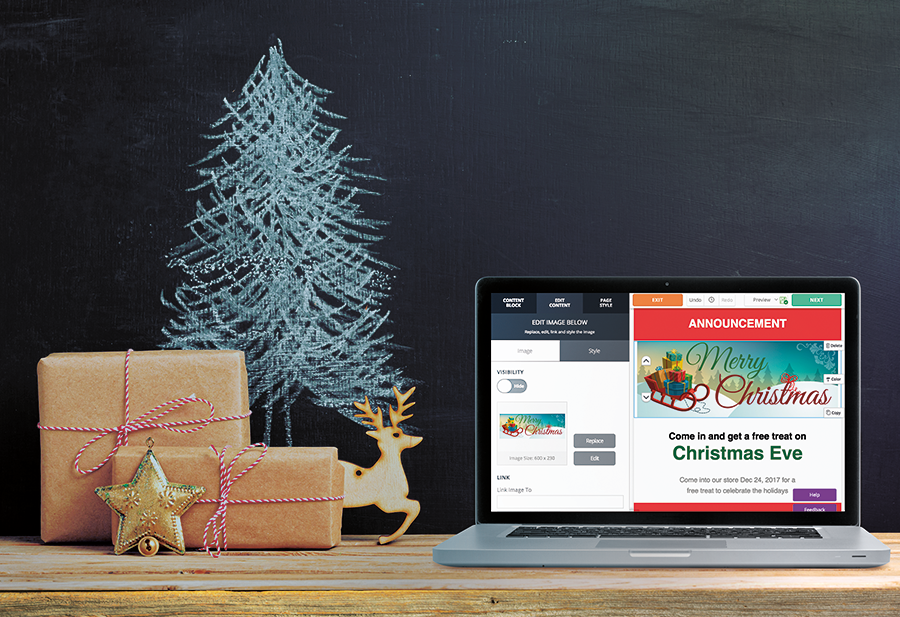 The holidays are almost here! If you haven't started working on your seasonal email campaigns, we've got you covered. Already on top of it? Perfect! We have a gift you can open early to inspire a little more holiday planning. Safeguard created a 'Guide to Holiday Email Marketing' just for you. This eBook is a free resource to take the hassle out of the busiest season of the year.
Download your copy today for great tips and practical advice that'll give your holiday campaign momentum or give it a little extra boost of joy.
Planning your campaigns
Learn how to set better goals, cross sell products and services, gain insight from past campaign data, and get your entire team on board for the holiday campaign planning.
Establishing timelines that work on your terms
Figure out what resources are available to you and how they can be put to good use. Choose the holidays and events that make the most sense to promote your products. Define the amount of emails you plan on sending readers and when. Explore how you'll evenly divide the campaign work amongst the team.
Creating your emails
Once the holiday season begins, the battle for consumers attention with holiday sales and product promotions becomes chaotic and overwhelming. Being creative and intentional with your marketing emails can make all the difference, especially now. Discover amazing tips on how to personalize emails for better open rates. Learn to create calls to action, subject lines, and dynamic graphics that work. Get the skinny on when the best days and time to send out holiday emails and more.
Measuring success
There's a reason why they say to measure twice and cut once. Measuring matters. One of the most important things you can do for your business is to track the results of your campaigns. Especially the holiday campaign since it's the busiest time of the year and there's much to gain. Find out the good, the bad, and the ugly so you can repeat what worked and improve upon what didn't perform. What's even better? When you track results in real time, you can make adjustments along the way, so improvement gets implemented faster. Meanwhile, you are collecting valuable data that can positively influence next year's success.
Outsource payroll to streamline putting your people first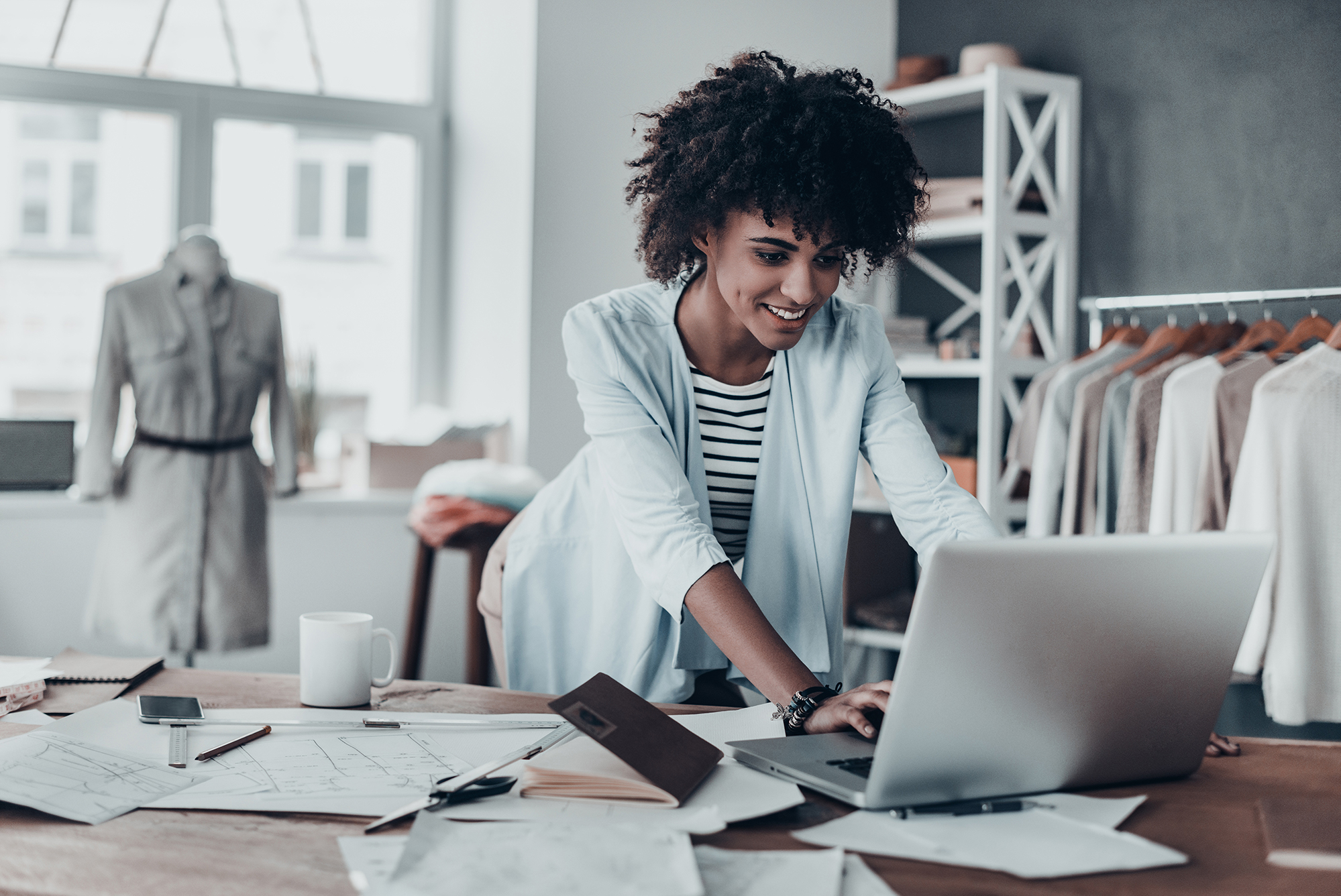 When you're facing tough challenges like COVID-19, supporting your employees while continuing to manage employees can be tricky. The way we work is changing rapidly. As businesses everywhere move through recovery, they need to take extra good care of their employees so they can be there to help the business survive and thrive.
No matter which state you conduct business in or when you plan on reopening, managing staff will call for adaptability and quick decision making to stay focused on success. Simplify your business and ensure compliance by outsourcing your payroll and employee management solutions.
What does your company need?
Start to think about every aspect of your entire business operation. Are there certain products that the market will consider more relevant in the months ahead? Are there services that will be obsolete? What jobs are essential or became more essential as you opened back up? Which ones didn't make sense for your business anymore? Some businesses found themselves overstaffed after they weren't able to serve customers on-site, but others realized they needed to hire more employees to cover contactless deliveries. Make sure to think through possibilities that can move your business forward.
What do your employees need?
Here is where you begin to figure out what your employee roster will look like in the future. Things may fluctuate, like the economy does, but digging into these discussions now with key stakeholders will save you headaches later. It's good to underestimate your needs, so say an employee halts their unemployment insurance but ends up being sent home within the same week, their income can be impacted. When it comes to administration, it is a lot less hectic if you don't have to furlough and bring back the same employee repeatedly. There's always the option to call back additional staff as your business becomes busier.
Making the decisions around which employees get recalled after a temporary layoff will look different for every business. Put your best foot forward with clear and concise communication from start to finish, giving staff peace of mind about what's next. Be sure to include all staff whether they are a part of early or later reopening plans, so they feel in the loop during uncertain times like these. Giving them a chance to plan ahead financially will help calm some of the chaos they may be experiencing as a result of the pandemic.
Keep everything documented and in writing. Be clear in communicating why you made the staffing decisions you did including documenting why some employees were brought back earlier than others. And why some roles may have been determined more essential. Never assume that employees won't question their employer about why things are the way they are. Documentation will guarantee you're prepared to answer openly and honestly.
With social media front and center these days, reviews online can make or break a business as everyone struggles to gain back loyal customers and prospects. Employers that are transparent and compassionate, especially during times of crisis, will come out on top.
Outsource your payroll and administrative tasks for the win
Let payroll experts run the numbers while you run your business. As a business owner, it's not often you find yourself with spare time. Payroll is just one more thing that sits on your 'to do' list along with everything else. And it's never ending. Owners who hire out their payroll and employee management with companies that can automate the process with technology solutions see instant results like improved productivity, risk reduction and increased employee happiness. When you hire dedicated payroll experts, you'll gain amazing flexibility and control, not to mention consistent, personalized support.
Here are several great reasons to outsource this important process in your business.
Gain downtime
How does 200 extra hours per year sound?
On average, small business owners spend almost 260 hours each year on payroll. That is a lot of hours that could be automated. And the more employees you have or various locations, the more hours it takes. Outsourcing your payroll doesn't only free up time, it gives you invaluable peace of mind. Even if you go on vacation your payroll would still be right on schedule.
Keep compliant
Regulations are always changing and as a business owner you're in charge of monitoring federal, state and local tax laws. Mistakes in this arena can cost you, big time. As many as 1 in 3 small business owners are penalized on payroll tax errors by the IRS each year. Outsourcing payroll is the way to go if you want to feel confident your payroll is consistently handled accurately and filed on time.
Happier employees
Bigger employee bases make for more time intensive payroll processing. Turnover runs higher with certain industries like food service, so there's a revolving door of onboarding happening. When you start to factor in hourly employees, part timers or seasonal help the process can really take its toll. Some people prefer paper checks while others rely on the convenience of direct deposit. Not to mention the details of withholding preferences or address changes.
Taking the initiative to outsource can solve the multiple payment option fiasco and take the pressure off of the owner since it becomes automated through technology. Payroll solutions become recruiting tools and online resources that employees can use to view, and download pay stubs, pick payment methods and keep contact information current. Giving you more free time for other critical business activities.
Better data security
Did you know that if you manage payroll in house it adds unnecessary risk to your business? That risk increases if you use paper record-keeping or technology that's out of date. Every bit of sensitive information needs to be safeguarded, especially social security numbers and back account information. One instance of theft, fraud or data breach can hurt your bottom line and forever damage the trust of staff or customers.
You shouldn't have to keep sensitive information onsite. Automated payroll solutions provide data security as part of your service when you outsource with a payroll expert. They make sure your data is secure with the highest security protocols which include encryption technology and cloud security.
Recruit new employees
Save time by taking advantage of employee management solutions when you need to add staff and post positions to various job boards. Text-to-Apply is great for attracting fresh talent who tend to search and network online to apply for jobs. With Text-to-Apply your business can eliminate paper applications and encourage job seekers to quickly apply with their smart phone. You can even ask pre-screening questions, auto-schedule interviews and use electronic offer letters for faster hiring.
More tax credits
Certain systems can search through your employees to determine if you qualify for previous and ongoing federal and state tax credits. Employee management platform solutions is also built to screen job seekers who are eligible for the Worker Opportunity Tax Credit (WOTC). WOTC is a credit for employers who hire people from specific groups that have faced significant barriers to employment. These individuals are from 10 targeted groups, including veterans, community residents and summer youth employees.
WOTC tax credits savings can range from hundreds to tens of thousands in tax savings per qualified new hire. And, there's no limit to how many individuals you can hire and claim the WOTC tax credit on!
There's no time like the present to outsource payroll
Gaining control during a pandemic can seem out of reach as a small business owner. Focusing on reopening and thriving not just surviving can breathe life back into your business. Put your energy into what you can control like bringing the right digital tools and experts to help steer you in the right direction to tackle this pandemic and come out the other side successfully.