Quarter 2, 2019
The do's and don'ts of responding to online reviews
90 percent of consumers read online reviews before visiting a business, so you can't afford to ignore what's being said about your company on websites like Yelp, Facebook and Google. Responding to online reviews and comments is an important part of managing your reputation and persuading potential customers to call or visit you. But it isn't always easy. To make sure your responses strike the right chord with online reviewers, follow this list of do's and don'ts.
DO respond to reviews
When a review is positive, thank the writer and express your appreciation. If the review is negative, politely apologize for the poor experience and address the issue. In either case, try to establish a personal connection. Call the reviewer by name and reference details from the review to show you care.
DON'T be defensive
When faced with a negative review, your first instinct may be to defend yourself and your business. But arguing about the details of the review isn't going to resolve anything. You may make yourself feel better by snapping back at the reviewer, but you might also lose a customer and turn off prospects as well.
DO take a breath
Take a few minutes to really think about what the person has said in a review — maybe even step away from the computer for a few minutes — and then formulate a polite response. You might even want to ask a business partner or trusted employee to read over what you've written before you hit the submit button.
DON'T wait too long to respond
Because sites like Yelp can immediately affect web and foot traffic, it's important to make answering questions and addressing customer concerns a priority. Ideally, you should to set aside a few minutes per day to do this. If that's not possible, try to read and respond to reviews at least once a week.
DO acknowledge criticism and apologize
Instead of jumping to defend yourself anytime you receive a less-than-stellar review, start by saying something like, "I'm sorry to hear that." After acknowledging the issue and apologizing, you can offer an explanation or take responsibility for the slip-up and tell the reviewer what you'll be doing to make it right.
DON'T lose your brand identity
The way you communicate with customers should be consistent, whether it's on social media or Google, over the phone, or in person. So bring the same voice, level of professionalism and other key brand attributes to your response and always stay true to your company's values and identity.
DO offer to resolve the issue offline
There may be times when a negative review involves issues that may be more easily addressed over the phone. In those instances, ask the customer to send you a private message or email you with their contact information, so you can discuss the issue in detail and offer a more thorough explanation.

For more ways to maintain and maximize your online presence, contact your Safeguard consultant today.
How does your business appear online?
Make sure your business and contact information are correct in online directories with our free scan tool.
Six great ideas for a successful business anniversary celebration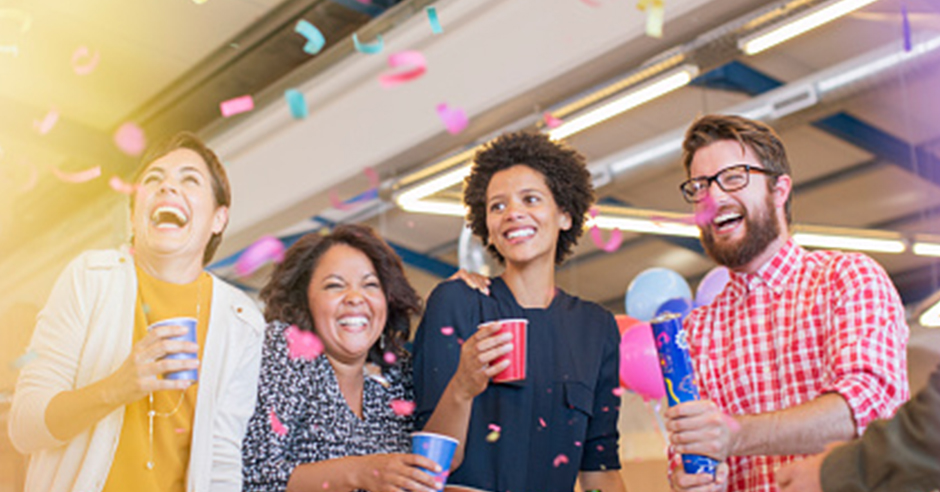 Reaching an anniversary or other major business milestone is definitely worth celebrating. Especially when you consider that only 44 percent of businesses survive their first five years. Commemorating these achievements makes you feel good and keeps you motivated, of course. But milestones also offer a unique opportunity to market your business. With a plan in place and a few fresh promotional ideas for your upcoming milestone, you can attract new customers and keep current ones excited about your business. Here are a few creative ways to get the word out about your special occasion.
1. Launch a customer appreciation campaign Have a customer appreciation sales promotion, offering discounts to your email subscribers or members of your rewards program. Send out hand-signed thank-you cards. Showcase frequent customers on your social media pages (with their permission, of course).
2. Hold an anniversary event Invite the community to your location and offer refreshments, coupons and fun giveaways. Also consider having smaller events throughout the year. One month could be sales event, the next you could donate a portion of sales to a local charity or school, and the next month you could invite a special speaker to your location.
3. Create commemorative merchandise Have a commemorative logo designed in honor of your milestone, then have it printed/embroidered on items like hats, T-shirts and jackets. You and your employees can wear branded gear to let everyone know that you're celebrating. Plus, you can sell or give away anniversary apparel, turning customers into brand ambassadors who promote your business everywhere they go.
4. Release limited-edition or limited-time offerings People who've never done business with you or who haven't visited in a while will have an exciting reason to check you out, while frequent customers will be happy to explore something new. Examples: a restaurateur might create special, commemorative menu items, or a plumber could bundle several services into a reduced-price anniversary package.
5. Decorate your marketing materials After you've had your commemorative logo designed, put it on your website, social media profiles, mailers and email header. This will let everyone know that something exciting is happening at your company while helping to support all your other promotional efforts.
6. Publicize your celebration well in advance Don't forget to mail out flyers or postcards, place an ad in the local newspaper, post updates on social media, hang promotional posters at your location and send email updates to your subscribers.
These are just a few of the engaging, effective ideas you can use to help commemorate your milestone. You'll find plenty more in the handy, downloadable PDF below. Plus, your consultant is always ready with guidance and advice.