Quarter 2, 2021
Boost SEO by putting directory listings to work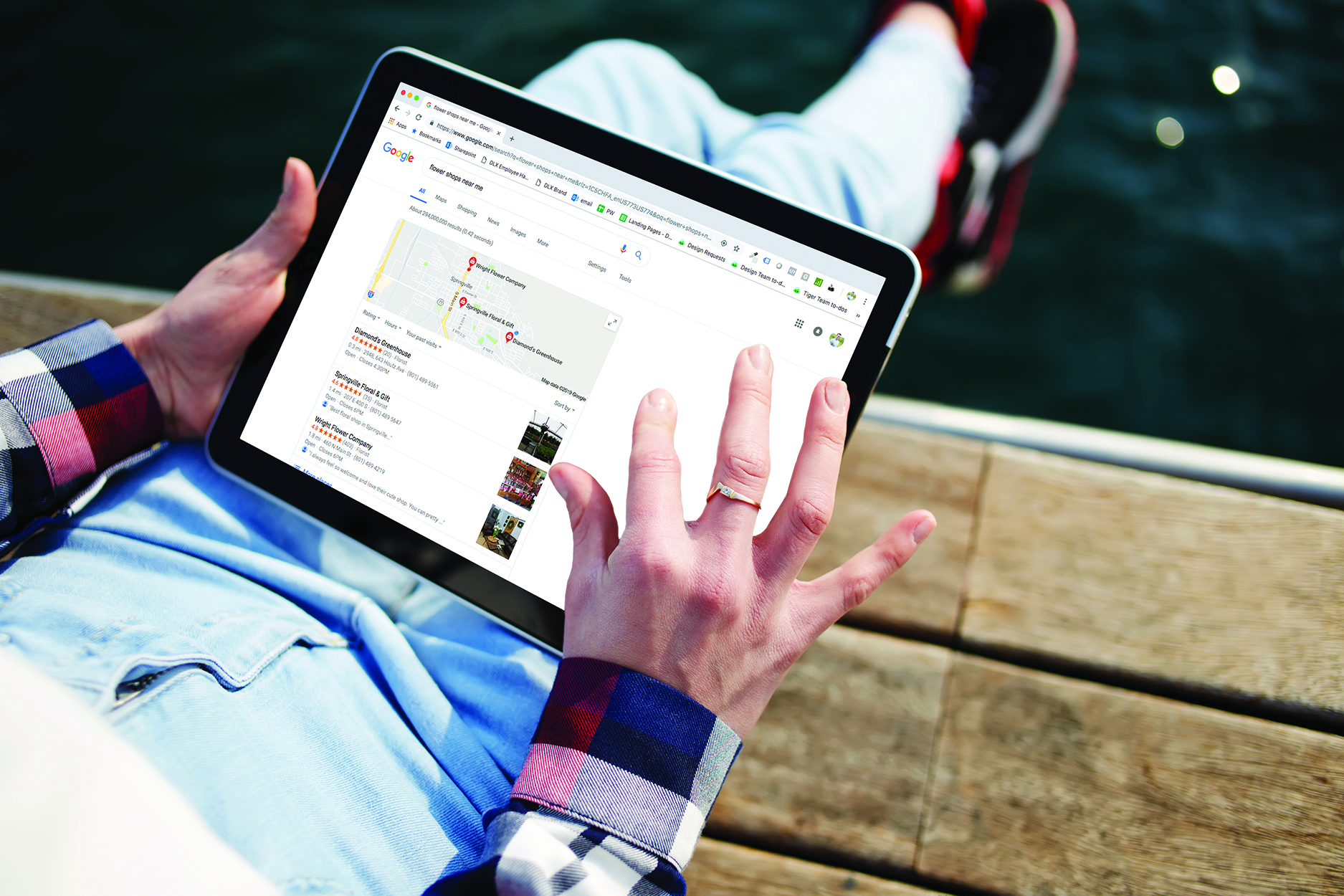 Online directory listings such as those found on Yelp or Angie's List are key to boosting SEO. They give your business credibility on the web, and they can help drive people to your business's physical location if you have a storefront or an office. Making sure your business information — name, address and contact info — is up to date will improve your chances of showing up in local web searches. Closing line: Double down on SEO. You won't be disappointed.
Why you need directory listings
There are three main reasons why your business needs to be listed in online directories, all of relatively equal importance:
1. Listings boost SEO.
The more listings you post online, the better chance you have of appearing in web searches.
2. Listings give your website credibility.
More than half of searches are performed on mobile devices, so be sure your business website is optimized for smaller screens.
3. Listings make it easier to discover your business.
Potential customers looking for particular goods or services often visit directory listing sites to help find what they're looking for.
The top places to list your business
This is by no means an exhaustive list, but here are 20 popular online directories to consider using:

1. acompio
2. Bing Maps
3. Brownbook
4. EZlocal
5. Facebook
6. Foursquare
7. Google Maps
8. Google My Business
9. Hotfrog
10. Instagram
11. Manta
12. Mundo Hispanico
13. My Local Services
14. n49.com
15. Opendi
16. Pages24
17. ShowMeLocal
18. YaSabe
19. Yalwa
20. Yelp
How to optimize listings
The most important thing about optimizing and maintaining your online directory listings is to keep them consistent. You need to make sure that everything in each listing is exactly the same across the board.
If your listings aren't identical, it will confuse search engines. If the name of your business is Gabe's Tap Room, then make sure that's how it's listed across websites, down to the apostrophe. Even if some customers refer to your business as Gabe's Bar, Gabe's Restaurant or simply Gabe's, you need to make sure you use the exact, official name of the business in each listing, so it doesn't confuse search engines.
If you already utilize online listings, go back and make sure your business is listed consistently. And if any information about your business changes — its name, phone number, address, etc. — go back to each and every listing to make sure the updates are made. Yes, it can be a tedious and time-consuming task, but the SEO benefits are well worth it.
73% of consumers lose trust in brands to inaccurate local business listings.
— Search Engine Watch
See how you show up online
Safeguard offers businesses a free scan of more than 40 online directories, social networks and search sites to ensure your business and contact info are listed correctly in each.

GET YOUR FREE REPORT NOW
Why outdated materials are bad for business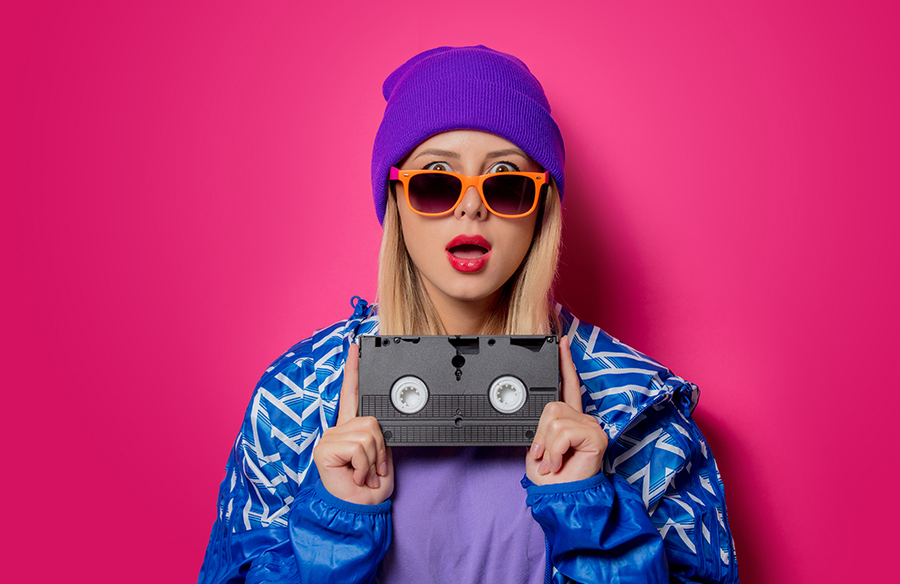 When was the last time you ordered a fresh run of new business cards and brochures? Your out of date or obsolete marketing materials are not a good look for your brand. What's even worse is you could be losing money as a result. Stay relevant with current printed materials so when you show up for presentations you don't have to worry if the information is accurate. Attract new customers and kick competition to the curb with stylish marketing materials that show you have your finger on the pulse of modern marketing.
Outdated designs are a tough sell
If your printed materials are modern with compelling messaging, customers will be excited to engage with your brand to meet their needs. Outdated designs and copy give off the impression that your business is of the "we've always done it this way" mentality. Put your best foot forward with marketing materials that look great and show off your ability to tackle the current problems customers are facing.
Bad information is bad for business
Nobody wants to be the business who gets a call from a customer that puts in an order for a product you no longer offer. It's a no-win situation. What if your company business cards list an old phone number? Let's not forget about the old booklets that still show outdated pricing and promotional offers that are no longer valid. All of these scenarios could result in your customer taking their business elsewhere.
Taking the initiative to make sure your marketing materials contain accurate information will help you avoid losing business. Keep your materials current to let your customers know they can count on you for products and services.
Low quality paper leads to unhappy customers
Paper quality can make or break you. When paper gets old, it tends to lose its luster. If your brochures look and feel like they have seen better days, your customers will think the same of your business. Research states that customers will also equate poor quality printed materials with the quality of your company's products. Get proactive and elevate your marketing materials with high quality paper and attractive finishes.
Modern paper stock comes in a variety of options for any style and budget. From linen paper with texture to bright white and shimmery stocks, you can find just the right wow-factor for your marketing materials.
Inconsistent branding means lost opportunities
Making sure you have a consistent branding across all mediums is impossible if your print materials aren't cohesive. Inconsistent branding creates brand confusion. Confusion in the market pushes customers to competitors. If your team is marketing with outdated print materials, including anything from an old logo or retired tagline, your brand is losing credibility out in the market.
Everything that markets your business to the world, whether it's a website, social media, email campaign, all need to showcase aligned messaging with a consistent brand look and feel. This will build and maintain trust and credibility with customers, which in turn will lead to increased value and sales.
Old marketing doesn't equal new business
As times change, so should your marketing strategies. Things that resonated with customers years ago doesn't always ring true today. If you're relying on old marketing to tell the story of your brand you risk losing current customers and repelling new ones. To stay relevant in today's market you need to update your messaging and branding, so your response rates increase instead of decrease.
When you take the time to identify what inspires your audience and persuades them to become buyers, you can leverage such insights to boost your marketing pieces and revitalize your way to a better return on investment.
Incorrect contact information is a recipe for disaster
If anyone in your company happens to be handing out business cards with outdated phone numbers or incorrect email addresses, you are bound to lose business. Customers are highly sensitive to inconsistencies, especially when the exchange of their hard-earned money is involved. In the blink of an eye, they'll take their business elsewhere and possibly bad mouth your company in the process by word of mouth or on social media.
Consistency is key if you want to remain top of mind with your customers. And giving them multiple ways to contact you, including social media, goes a long way. When you take a modern approach to connecting with customers you'll be rewarded with their loyalty and often times, they'll become brand ambassadors raising awareness of your business — for free. Be sure you include social media contact information along with current email and phone numbers.
Competitors are trying to outdo you
Your competition is trying to beat you at your own game. They're always trying to show up better, win more customers, and come out ahead. In order to do this, your competitors are staying on top of their marketing materials with updated messaging and modern designs to entice more people to choose them over you.
Don't let them get the best of you — or your sales! Rise to the challenge by evaluating what's in your marketing toolkit and what needs a refresh. And don't pressure yourself to recreate everything from scratch. If a printed piece is working well, freshen up the look with modern images and paper stock for a quick makeover. Little by little, your outdated marketing will be a thing of the past while your renewed marketing will boost sales in your future.
Looking for a partner?
Build your brand, connect with more customers and get your business noticed. Contact your Safeguard Advisor today.
What can color do for your brand?
There's more to color than meets the eye. Color can capture your brand's personality while being used to evoke emotions and drive customer behaviors. We've put together an infographic to help you discover all the ways color psychology can level up your business. Plus, Safeguard Design & Print Services is here to provide you professionally designed and printed materials to help you stand out even more.