Quarter 1, 2018
5 ways your website drives customers crazy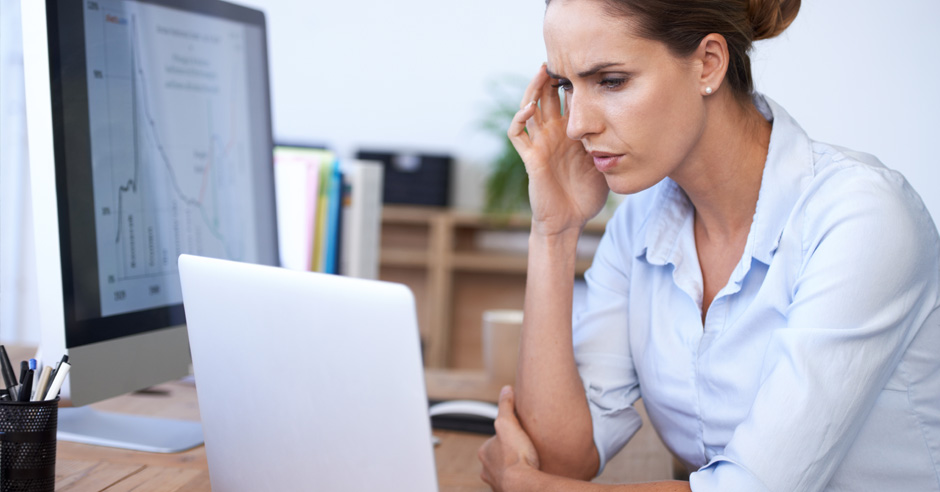 According to a recent study done by MineWhat.com, more than 80 percent of consumers conduct online research before making a purchase. And while you're probably embracing digital marketing to reach your customers, it's not enough to simply have a website — especially if that website contains these all-too-common mistakes that'll drive your customers crazy and depress sales:
1. Your hours, address and phone number are hidden
The information that virtually every website visitor wants to find immediately includes your hours of operation, physical address and phone number. This is especially true for restaurants, retail, service providers and any other business that customers visit in person or book appointments with. Make sure this essential information is prominently displayed on every page of your website, preferably in the header.
2. Your content is minuscule on mobile
Research done by Google AdWords shows that more searches take place on mobile devices than on desktop computers. Once those mobile searchers and prospective customers get to your website, will they encounter an easy-to-navigate experience or a jumbled mess that drives them away? To test your site, access it on a phone and ask yourself:
• Is the text big enough to read at arm's length?
• Can you see the navigation without zooming in or out?
• Can you tap all the buttons and links without zooming in?
• Do the images show up correctly?
• Does the most important content appear first on the page?
If you answered "no" to any of these questions, your website is difficult to navigate on a mobile device and definitely needs attention.
3. Your information is outdated
Depending on the type of information on your website, you should be making updates at least monthly, continually refreshing event information, product availability, pricing, seasonal promotions, hours of operation and images. If visitors encounter a page listing events that happened weeks ago or summer sale prices in October, they may incorrectly assume that all the information on your website is outdated.
4. You don't answer visitors' questions
Are there questions that customers call to ask you on a regular basis? The answers should be easy to find on your website. Here are some common questions that customers may have about your business:
• Are you open on holidays?
• Do you deliver?
• Do I need an appointment?
• What's your return policy?
• Do you have any discounts or specials today?
Study your customers needs to determine which questions they ask most frequently. Then create content that addresses their concerns.
5. You use too much text
No prospect or customer ever reads a website in its entirety. Instead, they scan for the information they need. If your visitors encounter huge blocks of text that look more like a novel than a webpage, many will give up and leave. Make it easy for your customers to scan your content by following these guidelines:
• Use images to tell a story
• Break up text into bullet points
• Use subheads whenever possible
• Write your website in a friendly, human voice
• Avoid using fancy words or industry jargon
For help correcting these and other website mistakes, contact your Safeguard consultant, who can put you in touch with our online design experts. They know how to make your website look its best and work its hardest.
Boost Presidents Day sales with these 10 tips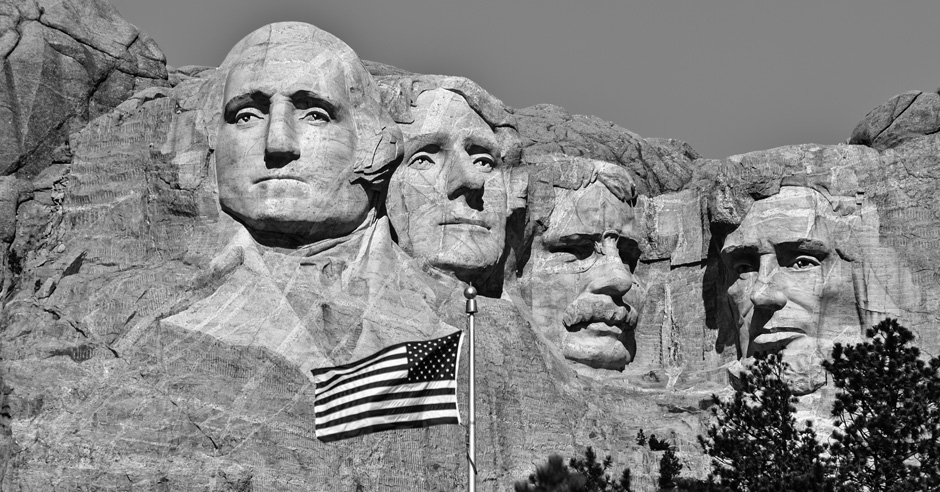 Presidents Day is a great holiday for boosting business with special sales. Whether you're a retailer, service provider or B2B company, you can leverage patriotic themes to generate February sales. Make the holiday more profitable with the following ten tips for boosting Presidents Day sales.
1. Tiered postcard marketing campaign
Postcards are powerful marketing tools. But they can be even more so when you send them out as a tiered campaign. Send the first postcard to everyone on your list and encourage them to subscribe to your online newsletter for access to a special VIP sale. Send the second to those who subscribed to the newsletter, this time encouraging them to like your Facebook page for an additional percentage off. You'll send fewer postcards in the second round, but your audience will be far more targeted, plus you'll gain two new avenues for reaching them in future campaigns.
2. Every Door Direct Mail (EDDM) postcards
These postcards are sent to every address (business, residential or both) in a defined geographic area, which can add up to big savings on postage. Be sure to make your Presidents Day promotion stand out with ultra postcards featuring a bright band of edge color that commands attention.
3. Strategic wall graphic and poster placement
If your retail store is located in a mall, you can drive customers to your storefront with strategically placed wall graphics, banners and posters. Place them near in-mall competitors and outside storefronts that share your target audience for maximum impact.
4. Outdoor banner marketing
Place outdoor banners near high-traffic intersections and along roadways where they'll be noticed by hundreds or thousands of local motorists every day. Put them out a week or two before the holiday to build momentum for your Presidents Day sale.
5. Launch or strengthen your loyalty/rewards program
You can use Presidents Day as (a) a springboard for a new loyalty/rewards program or (b) a way to spark up to an existing one. Tell customers they'll get double reward points when they buy on Presidents Day. Just be sure your incentive is attractive enough to generate sign-ups and/or purchases.
6. Special double discounts
Run a Presidents Day sale promotion that gets customers to double your business: when they bring a friend and both make a purchase, both get twice the discount.
7. Tent cards
Full-color tent cards are powerful sales boosters that can help you encourage impulse buys, attract repeat customers, announce new items, and promote services and special events — like your Presidents Day sale.
8. Hang tags
Help your products stand out and dramatically increase in-store impulse purchases with large, attention-getting hang tags that feature special Presidents Day prices and promotions.
9. Bundle items
Bundle slow-moving stock with popular items at discount prices to increase sales and avoid liquidating old stock. For example, special Presidents Day gift baskets are a great idea for retail stores.
10. Merchandise with calendars
This requires a little planning ahead, but if you print and distribute calendars (wall, desk or fridge magnet), you can promote your Presidents Day sales with special coupon codes, which also allow you to measure response.
Ready to boost your Presidents Day sales? Your Safeguard consultant is ready with products, services, ideas and advice. Get in contact today.