Quarter 1, 2019
Can consumers find your business online?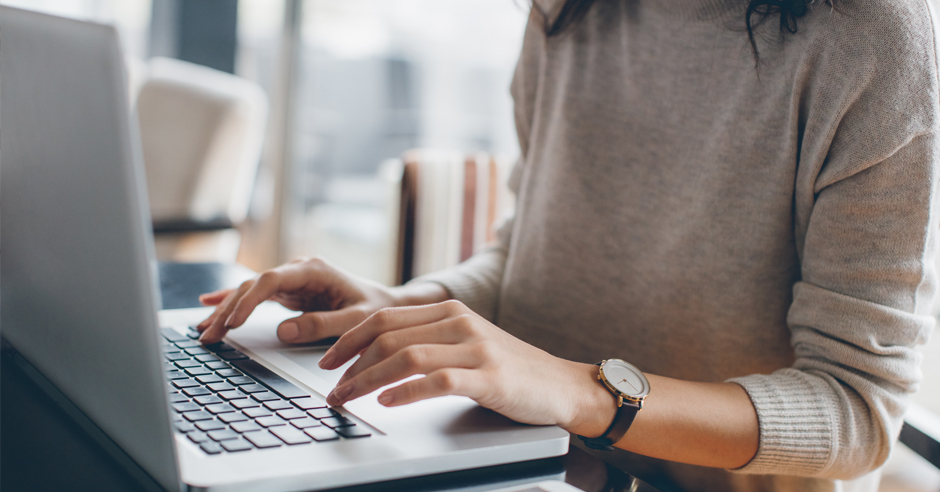 If your business isn't showing up in online searches, it's as good as invisible. More than 51 percent of Smartphone users have discovered a new company or product while conducting searches on their phones. That's why local listings are so important.
A local listing is an online profile that contains your company name, address, phone number and other details people need to find and visit your business. But there's more to it than just entering your information. You have to claim, optimize and manage your listings.
These three tips will help you make a great first impression and secure a top spot in the search engine results:
1. Be accurate and consistent
It might not seem like a big deal if your address appears as "123 Main Street" on one local listing and as "123 Main St." on another. But when your listings are inconsistent, you risk confusing search engines and potential customers.
Here's an example of the pitfalls of an inaccurate listing: A local sporting goods store carried bait, tackle and specialty fishing gear that the big-box stores didn't. But when people searched online for bait and tackle shops, it didn't appear at all. Instead, those prospective customers found variations on a theme, including the store's previous name!
The lesson here? Keep your business name, address, phone number and other important information consistent across the board. This matters down to the smallest detail. Since many online directories pull data directly from your Google My Business and Facebook listings, you'll want to make sure that information is accurate and complete.
2. Keep your business hours up to date
People who visit your store only to find it unexpectedly closed may never make the trip again. Likewise, not letting online searchers know you have extended hours during busy seasons prevents them from visiting you during those times. To keep new customers walking through your door, let them know when you're open for business. Start by listing your hours on the go-to local search platforms — Google Maps and Facebook.
3. Get reviewed
Reviews aren't just a great way to spread the word about your business. Customers' buying habits are influenced by positive reviews. Plus, Google uses reviews to rank your business, so keep them coming. Don't be shy about asking customers to review your business, especially on Google, Yelp and Facebook. It'll only help you gain rankings and establish credibility in your community.
Use our FREE scan tool and ensure the accuracy
of your business & contact information online
How to spot and defend against 5 common small business scams
When fraud occurs — such as a scammer convincing a company to pay for a nonexistent website renewal or supplies they didn't order — it disproportionately hurts smaller businesses. In fact, according to the Association of Certified Fraud Examiners, businesses with fewer than 100 employees suffer fraud-related losses that are 28 percent higher than companies with 100+ employees.
To protect your business, it's imperative that you and your staff know how to spot a scam, how to react to a scam attempt and what to do if you're victimized. You can start by familiarizing yourself with these scams the Federal Trade Commission says are the most commonly perpetrated against small businesses:
1. The bogus, super-expensive "directory listing" – Scammers contact a business via phone, email or fax to confirm information for a business directory listing. Aggressive, persuasive perpetrators can convince unsuspecting employees to provide information. The directory may or may not exist, but the bill that arrives for it is real, and often exorbitant. Accounts Payable staff likely won't know the business owner never agreed to the costly "listing," and may just pay the bill. If a company balks at paying, the scammers may threaten debt collection, legal action or notification of credit bureaus.
Your defense: Never respond to a solicitation for a directory listing. Instead, be proactive and choosy about who helps you get your business listed online. Stick with a trustworthy source, and contact the directory yourself to initiate a listing. When renewal time arrives, always verify any contact from someone claiming to be with the directory company.
2. Empty boxes and supplies you didn't order – A box of office supplies arrives and an employee pays for the delivery. The box either contains stuff you didn't order and don't need, or it's completely empty. You can either swallow the loss and be smarter next time, or fight for a refund — if you can locate contact information for the scammer.
Your defense: Implement a formal procurement process that makes it clear who is responsible for ordering supplies, how the company will pay for supplies, how they'll be delivered and who is authorized to accept deliveries. Track orders with PO numbers and require the employee who accepts deliveries to match a shipment with a PO before he or she accepts it. Never do business C.O.D.
3. The information superhighway to nowhere – A scammer contacts your business claiming that your web address or domain name will expire if you don't immediately pay to renew its registration. Or, they warn that your trademark will expire if you don't pay a fee to renew it.
Your defense: Keep track of who actually maintains your domain name and web address, and who hosts your website. Be aware of when those renewal times approach, and realize that a legitimate company will give you plenty of notice when your registration is about to expire; they won't wait until a day before to ask for your renewal payment.
4. Bad actors taking advantage of your goodwill – Someone calls or emails purporting to represent a local charity. Often, the scammer will use a name that is very similar to a well-known, legitimate charity. Often, their approaches coincide with times of year when businesses are most likely to donate — holidays or at tax time.
Your defense: The easiest way to avoid charity scams is to be proactive. Decide which charities you will support and politely decline solicitations for others. Thoroughly research your chosen charity to ensure its legitimacy. If you're tempted to respond to a charity solicitation, vet the organization before you contribute. The FTC offers tips for evaluating charity solicitations on its website.
5. Bogus refund or rebate checks – Who doesn't love to get a check in the mail? Sometimes, however, that refund or rebate comes with costly strings attached. Cashing an unexpected windfall check may mean you're actually agreeing to be billed for a product or service you didn't want.
Your defense: Always read the fine print to ensure that cashing the check doesn't automatically enroll you for an unwanted service such as an online directory listing. Vet the company issuing the check and, if necessary, contact them to inquire what the check is for. See if the company has any Better Business Bureau complaints against them. Or take the most secure route of all – if you can't easily confirm the legitimacy of a check, shred it.