Quarter 1, 2020
How to know if your logo is ready for a redesign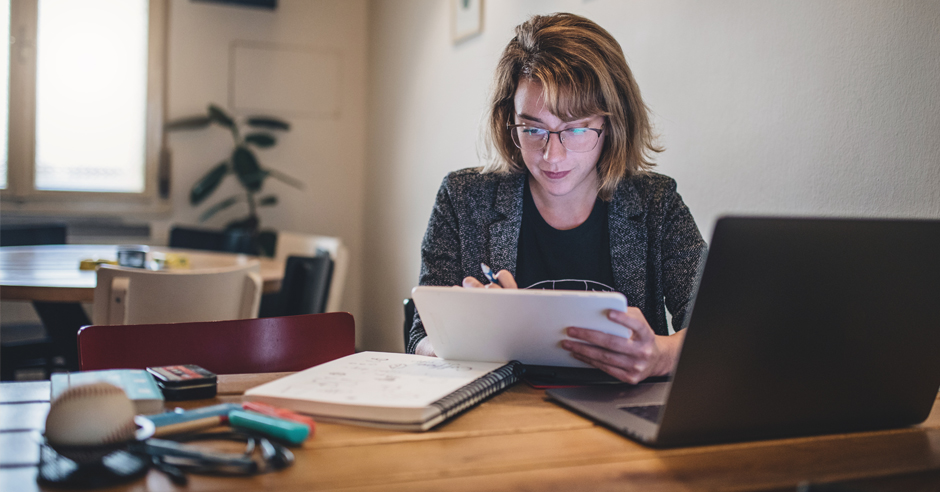 Your company logo may be the most important thing people notice when they encounter your brand for the first time, and it's something theyll continue to see and notice in the future. But no logo stays relevant forever. Times change, companies evolve and the logo that worked great when you were just starting out may not be right anymore — especially if you've made big changes to your business. Here are some good questions to ask yourself to determine if it's time for your logo to be redesigned:
Is your logo too old?
No matter how iconic, your logo will always be informed by the design standards and trends of the time in which it was created. Which simply means that it will become outdated at some point. Think back to the last time your logo was refreshed. Is it beginning to show its age?
How outdated is your logo?
A logo that hasn't been touched in twenty years will almost certainly need a full redesign. But, a logo that's been redesigned within the past few years might only need a simple refresh to bring it in line with current design sensibilities.
Is your logo too complex?
Modern design is all about simplicity. A logo that isn't too complex works well on the web as well as on your letterhead. If you look at your online and digital executions and find that your detailed logo is difficult to see or decipher, a redesign might be in order.
Is your company growing?
Many companies start out small and spend a few years fighting for survival. As your company becomes more established, you should consider a logo redesign if you were previously unable to invest the proper time and money toward branding.
How much should you honor the past?
A logo redesign can be a bold statement that proclaims a break from the past. But a bold redesign can also fail if it's perceived as erasing a cherished brand history or betraying your company's founding principles. Proceed decisively but cautiously.
How identifiable is your logo?
Your logo can arouse intense feelings among people who associate it with positive brand experiences, and the more identifiable your logo is, the less it should be modified. You don't want to overhaul your logo so much that it loses its original power and meaning.
Where does your logo live?
Your logo is probably used in a variety of places. People see and interact with it in many different ways. On your website and social profiles. On stationery, billboards and in print ads. Even on the side of a company vehicle. Does your current logo communicate well in all those situations?
Take your branding to the next level
Working with Safeguard Design Services through your advisor, you can receive the powerful, professionally redesigned logo your company deserves. And once you have your updated logo, your Safeguard advisor can also help you introduce and use it across a variety of marketing executions, including promo items and apparel, full-color printed materials, online applications and more. Call for details today.
The Do's and Don'ts of getting help from Yelp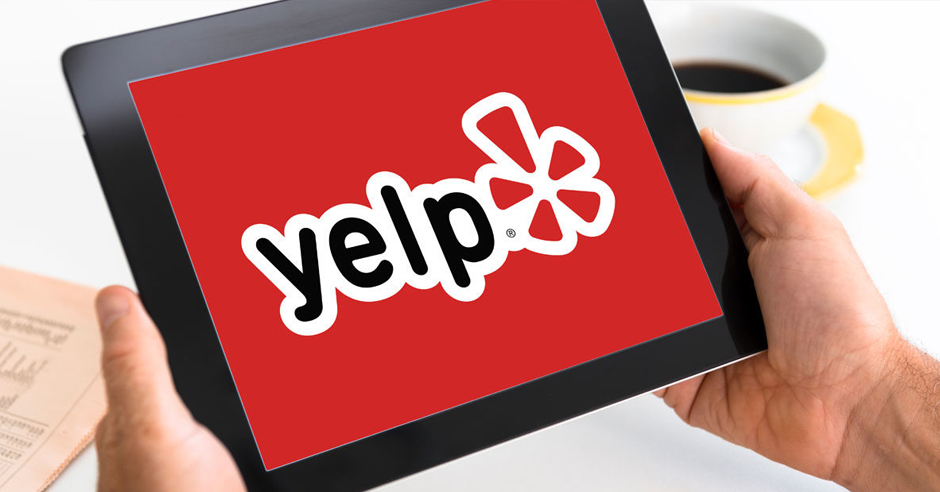 Yelp, a crowd-sourced review site averaging over 142 million visitors a month, is one of the most important directories online today. Since customers create the content, it's a powerful way to build trust and boost the visibility of your business. A Yelp Business Page is free and provides good exposure for attracting and retaining customers. According to this fact sheet, most reviews on Yelp are positive. And positive reviews, along with a complete listing, can go a long way toward helping you capture more business.
These do's and don'ts will help you get the most out of Yelp while avoiding the pitfalls that can negatively affect your success:
DO claim your business listing to control the information that shows up on it. Be sure to include your hours and location, photos and a link to your website.
DO optimize your listing. Here are tips for capitalizing on the Search Engine Optimization (SEO) that a Yelp page can provide.
• Figure out which categories fit your business. When selecting your location and services, think carefully about how you want to show up.
Be specific.
• Check competitor profiles. Seeing which categories they pick helps you decide where you can best stand out in the market.
• Link to your Yelp listing from your website to help build authority on Google.
• Include keywords in your business description, so more search engines will recognize and pick up the intent of your business.
• Fill in as much information as possible, so prospective customers will have more of their questions answered and feel
comfortable before their first visit.
DO take time to add captioned, informative photos. Humans are visual; photos help people make decisions and form opinions about your brand. Photos don't have to be professionally shot to work.
DO encourage positive reviews. A simple link to your Yelp page on your website or in an email will help drive awareness and engagement. When you get a positive review, let the reviewer know you appreciate it.
DO respond to negative reviews. Publicly responding shows potential customers how you handle criticism and will make sure customers are satisfied. Always be professional in your response.
DON'T ask for reviews, offer bribes or pressure reviewers. Giving freebies, discounts or payments in exchange for a positive review (or to remove a negative one) is frowned upon.
DON'T be vague when describing your business. Categories should be specific, so main services and activities are covered and people know what makes your business different.
DON'T personally post reviews of your business or those of competitors. This is strictly prohibited by Yelp's content guidelines.
DON'T work with companies or 3rd-party vendors offering to "fix your reviews." These are prohibited by Yelp and are most likely a scam.
For many more effective ways to establish a stronger online presence, attract more customers and do more business, contact your Safeguard advisor today.
Protecting your business from cyber threats and fraud
While cyber security headlines most often spotlight larger companies, that doesn't mean businesses like yours are immune to cyber threats. In fact, the Verizon Data Breach Investigation Report points out that, in 2019, more than 40% of data breaches were aimed at small businesses, putting their most sensitive information at risk and degrading the trust of their customers and vendors.
Here are the most common types of cyber threats targeting businesses of all sizes, and what you can do to protect your company, your customers and your bottom line.
Ransomware
This type of software, designed to deny access to data or a system until money is paid, is typically spread through phishing emails and/or by visiting an infected website. The cyber security and Infrastructure Security Agency (CISA) warns that ransomware can put all of your data at risk, and there's no guarantee of recovering it, even if you pay the ransom. To prevent ransomware attacks, CISA recommends the following:
• Regularly update your software and operating systems
• Advise employees to never click on links or open attachments from unfamiliar emails
• Regularly back up all data and store it on a separate device like an external hard drive
• Use caution when searching the Internet and pay attention to warnings
• Require an administrator password for the installation of software
• Use strong spam filters to prevent phishing emails from reaching inboxes
• Scan all incoming and outgoing emails for threats and viruses
Phishing
According to CSO Online, this form of cyberattack pretends to be an email from a real company, or even a real person, to entice the recipient to open the message. Phishing attacks can result in financial loss and can put your data at risk. You can take these steps to help prevent phishing:
• Even if you recognize an email sender's name, look at the email address and make sure it's actually from a real person or company
• Don't click on any links or download any attachments in suspicious emails
Weak passwords
These give hackers easy access to your financial and employee data, customer and vendor information and anything else that is password protected. Here's how to make passwords as strong as possible:
• Passwords should have at least eight characters
• Passwords should have a mix of four types of keyboard characters
• Passwords shouldn't be an actual words or names
• Passwords should be changed at least every 90 days
Malware
Malware (malicious software) is designed to damage or gain access to a computer system. Cyber attackers can then use that information breach to steal the identities of employees or customers. To prevent the effects of malware, you should:
• Install and regularly run anti-virus and anti-malware software
• Use caution when browsing the Internet
• Avoid clicking on suspicious links
• Be alert when opening emails, especially from unknown sources
• Use strong passwords on all computers and online accounts
Unauthorized access
When a cyber attacker gains access to your computer system using someone else's login credentials, your financial information, payroll records, client data and employee information can all be compromised and stolen. Here's how to prevent unauthorized access:
• Use strong passwords
• Install a firewall
• Use malware protection software
• Run regular system checks to look for viruses or vulnerabilities
• Be alert when opening email from unknown senders
• Use secure eChecks to pay individuals and vendors
Employee negligence or error
Employees can leave your business open to cyberattacks and vulnerable to data breaches through bad habits and risky behavior. To prevent employee negligence, you should:
• Instruct employees to lock all devices and screens when away from their desks
• Train them to be vigilant online and when accessing company files on all devices
• Teach employees the importance of securing confidential files
As more and more transactions take place online, the cyber threats to companies of any size will continue to increase. That's why it's more important than ever arm yourself with reliable software, virus protection, responsible practices and secure payment options. To learn more about protecting your business and your bottom line, contact your Safeguard advisor.