Quarter 4, 2017
The Perfect Year-End Marketing Opportunity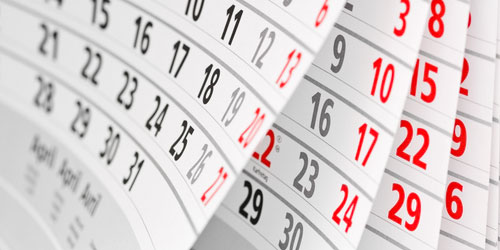 Handing out or mailing calendars personalized with your company's information is an excellent way to keep your brand front-and-center with customers and prospects all year long. Here's why:
Calendars make great gifts
They're useful year-round, and when you select a relevant theme, your target audience will be happy to hang your calendars on their walls or display them on their desks.
Calendars make you relevant
The right calendar theme — images, illustrations and text — helps create associations between your customers' passions and your brand.
Calendars keep you top-of-mind
When your branding is applied to every calendar page, you're the first company that will come to mind when customers need your product or service. Make sure your contact information is featured as well, so they can get in touch right away.
Calendars can motivate year-round sales
Add in monthly specials redeemable via trackable coupon codes, and calendars become more than branding tools – they can generate sales year-round. You can also develop special seasonal sales just for the people who reference your calendars.
Calendars are more affordable than you think
In terms of price per view, calendars are some of the most economical marketing tools available. Say it costs $10 per calendar to print 100 calendars, and each recipient references it just once a day. Over the course of 365 days, that totals 36,500 views at a cost of about three cents per view.
Don't miss your chance to put your brand and special offers in front of a well-targeted audience every single day of the year. Contact your Safeguard consultant about printing affordable custom calendars today.
5 Ways You Can Enhance the Employee Experience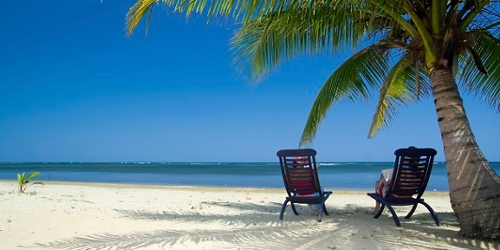 One of the biggest issues facing small businesses today is retaining talented employees. When you can't compete with larger organizations in terms of wages and benefits, it may be difficult to attract and retain the best employees in your field. But there's good news: study after study reveals that most employees are more motivated by their work experience than by wages, and it's far easier for small businesses to implement an innovative employee culture that fosters talent retention. Here are five ways you can enhance the employee experience in your company.
1. Employee empowerment
Give employees more control by letting them make decisions and give them plenty of opportunities to present new ideas for serious consideration. And when you implement an idea, put employees in charge of managing it. Empowering them lends a sense of ownership in your business, and gives employees a vested interest in helping you succeed. It will also make them happier.
2. Flexible scheduling and more vacation time
These might be the greatest perks you can offer in lieu of higher wages and extra benefits. One innovative model eliminates the concept of hourly work and places every employee on set wages; they're assigned to projects and are largely free to complete related tasks on whatever time schedule works best for them. Generous vacation time also means happier employees, while making it easier to attract and retain talent. Extended weekends and the ability to work from home are other great ways you can be more flexible and foster a happy working environment.
3. Recognition and rewards
When employees feel appreciated, they'll want to continue working for you, so it pays to recognize jobs well-done, celebrate career milestones and give performance-based rewards. They don't have to be expensive: a paid half day off, a gas card or reservations at a hot, new restaurant can be incredibly meaningful – especially if the rewards match individual employees' interests.
4. Breaks in routines
No matter how much someone loves their job, doing the same thing day in and day out can take its toll. Seek opportunities to break routines for your employees. One way to do this is to assign team members to specific projects that will help your business grow outside of the day-to-day work routine.
5. Team-building events, minus the team building
Too many companies rely on team-building outings, complete with challenges, games and tasks that no one really cares about or wants to do. Instead, treat your employees to a stress-free dinner, a trip to the local pub or tickets to a concert. If your community hosts a popular festival, reserve a space just for your employees and their families – and don't expect them to do anything but have a great time. Those are the ways to foster natural team building, which lends itself to a more productive office environment.
For additional ways to make your business more productive and efficient, contact your Safeguard consultant.