el Panal Story
Even though it's a major furniture retail chain that's always enjoyed respectable revenues, el Panal couldn't afford to sit and wait for former customers to return to the fold.
And, while they fully realized that big-ticket items naturally limited repeat purchases, el Panal's marketing team felt there had to be a way to bring those lost customers back. So they contacted their Safeguard consultant.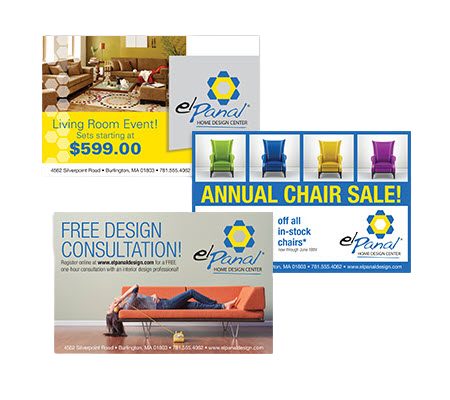 Working together to identify opportunities and adhere to a modest budget, el Panal and their "extra team member" came up with a workable customer win-back program:
A Series of Three Postcards especially for former customers promoted el Panal's sale prices, attractive discounts and free services while communicating a special "welcome back" message.
Choose Your Marketing Kit
The integrated design and messaging of this effective mini-campaign also worked within el Panal's strict brand guidelines. Best of all, the company is still enjoying an influx of returning customers.
55% of households read their advertising mail. An additional 24% scan their mail.
USPS Household Diary Study, 2012.
Experience the Safeguard Advantage yourself.
Schedule your free planning session.
Let's talk now. (855) 778-3124
See how your peers use the Safeguard Advantage, including a value-priced custom mix of products, to achieve their goals.
Graton Technologies increases exposure to new products and licensing opportunities at trade events.

Read their story

The EcoGreen Initiative builds awareness for its non-profit mission.

Read their story

Newport Advisory adds efficiency and security to its daily operations.

Read their story

Mattics Engineering enhances their image and their value in customers' minds.

Read their story

Smith County Children's Medical Center celebrates a milestone and builds community goodwill.

Read their story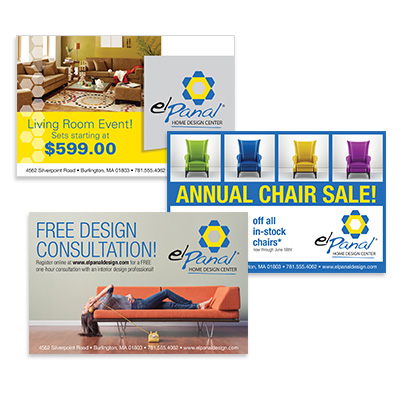 Three-Series Mailing
Work with your consultant to create the custom product mix that's right for your business.
Full-color postcards printed on 16-pt. cover stock with UV coating (postage not included).
Size: 5½" x 8½"
Qty: 3 x 500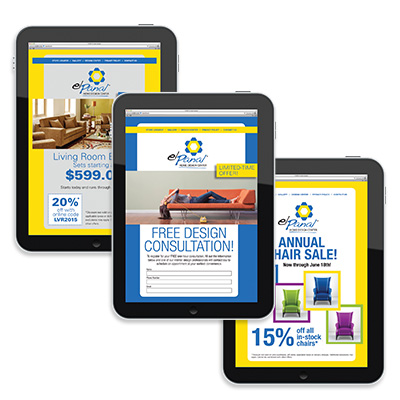 Three-Series Email
Work with your consultant to create the custom product mix that's right for your business.
Up to 15,000 consumer or business emails deployed three times.
Qty: 15,000
Other product quantities and configurations are available. Ask your consultant.
The story, names, characters, and incidents portrayed in this work are fictitious and are provided to illustrate typical relationships between Safeguard consultants and customers. No identification with actual persons, places, and results is intended or should be inferred. Your experience may vary.