Overview
Helping you do more to
reduce the risk of fraud
Check Ordering Protection
Password Protection
Order Authentication
Order Confirmation
Check Delivery Protection
Shipping Notification
Secure Packaging
Signature Required Option
Learn More
High-security checks are the foundation for fraud defense.
Foil Hologram: Our multicolored, dimensional foil includes embedded security features and cannot be reproduced by copiers or scanners.
Learn More
Check fraud assistance and identity restoration services!
Fully managed damage control on your behalf.
Learn More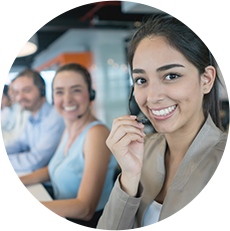 Get dedicated assistance
from our award-winning, certified
resolution service team.
Check images are subject to change as we continue to enhance our manufacturing and security technologies.