Key Features & Benefits
Key Features & Benefits
of Safeguard Secure

Check Ordering Protection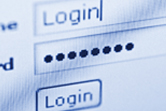 Password Protection
creates a more secure order process.
You have the option of establishing an authorization code, similar to a password for your check orders to be authenticated by Safeguard. Only authorized personnel (those who know the code) can place an order. This service provides greater internal control when ordering checks, which is particularly important for companies with purchasing departments and a large employee base.
Order Authentication
screens every order for known fraud risks.
An automated monitoring process evaluates all check orders for fraud. The system compares incoming check order data to common fraud patterns and assigns a risk score. Orders receiving high scores are investigated.

Comparisons to high-risk locations, current fraud trends, and deceptive ordering attempts are part of the screening process. Orders found to be fraudulent are stopped. Consistent, around-the-clock monitoring helps protect you from fraudulent attempts to order checks using valid information.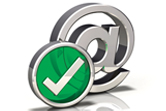 Order Confirmation
notifies you that a check order has been placed.
You are notified via email or fax each time a check order has been placed on your account, providing an immediate alert of fraudulent activity if you have not placed that order.
Check Delivery Protection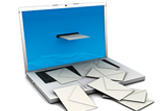 Shipping Notification
informs you that your check, deposit ticket or endorsement stamp order has been shipped.
You are notified via email or fax that your order has shipped. The notice includes the ship date and tracking number of the package. This allows you to plan for your order arrival, reducing the time a package might be left unattended. Securing the delivery process reduces the chance of mail theft of products with sensitive information such as account numbers, which can result in fraud.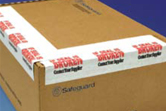 Secure Packaging
protects your package contents.
Inner and outer packaging better protects contents against physical damage and moisture. The outer carton is sealed with security tape so that any attempts at tampering are visible and noticeable.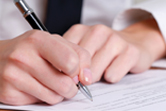 Signature Required
option to ensure package is not left on your doorstep.
You may choose to require a signature upon delivery of your check order. There is a nominal cost for this service, but the added security and peace of mind may be worthwhile.